Our roofing specialists can install and repair your residential or business roof using a variety of quality roofing products. We also provide free inspections for damage, including strong wind or hail damage. Don't trust out-of-state storm chasers! Contact us to look at your roofing project.
We use only TOP–QUALITY roofing products and materials from brands such as Tamko and IKO.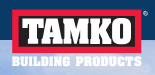 WE OFFER FLAT ROOFING SOLUTIONS! CONTACT US TODAY FOR MORE INFORMATION.